On July 29, 2009, Yahoo and Microsoft announced a partnership in Internet Search and advertising. Under the deal, Microsoft agrees to provide the underlying search technology on Yahoo's popular Web sites.
Yahoo, being one of the biggest giant companies in the Web Industry lags behind in providing the best search engine on the web. The search results that Yahoo provides are not that deep which its competitors are providing. It means, somewhere the technology Yahoo is using in its search engine doesn't have the power to crawl the web pages throughout the web. It takes more time to get the page listed in Yahoo search results in comparison to its competitors. With these drawbacks, Yahoo's competitors have got an edge over it.
Microsoft, the father of technology, recently launched a new brand search engine named as Bing. It has been observed that Bing has the modern features embedded in it but Bing has failed to capture the market share in search engine and advertising. Unfortunately, today Bing is struggling to survive in the industry even after having the brand name with it.
Now, Microsoft and Yahoo have joined hands together to give a better search engine to the public. It is assumed that they are merging together to compete the leader in Search Engine technology, i.e., Google. Google has maximum market share and is satisfying its users to the maximum extent. While making a search on web, the first name strikes to the mind is "Goolge". It is as fast as a rocket shot in the air, providing the in-depth search results and giving maximum satisfaction to the users. It has joined hands with the browsers like Mozilla Firefox. Firefox is the browser which has taken an edge over Microsoft's Internet Explorer(all versions). This again gives a huge benefit to Google to retain its marketshare. With the latest technologies and great ideas, Google is leading the race of Internet Search Engine and Advertising.

+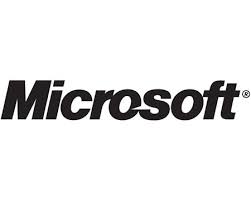 =    
With this fight to lead, a few things are still unquestioned.
– Will Yahoo and Microsoft succeed to takeover the market of Google?
– Will they be able to generate the best ideas and use the high-level technology to beat the Search Engine and advertising giant i.e., Google?
– Does Google has that power to withstand the technological attacks of the two big names?
I believe, even if Yahoo and Microsoft succeed to takeover the business of Google, Google will be the winner because it would alone fight the battle with two big brands in the industry. On the contrary, if they would fail to beat Google, then it would be a BIG LOSS to the two companies.
Fortunately, Google is in a better codition in any of the two situation.
Filed under: Best Post, Blogging Benefits, Google, Latest Technology, Top Releases | Tagged: Bing, Firefox, Google, Internet Search and advertising, Microsoft, Search Engine, search engine deal, yahoo, Yahoo Microsoft deal, yahoo microsoft pact | 2 Comments »